Celebrating the launch of Business relations with Papeles Tissue Rosario from Argentina,
Celebrating the launch of Business relations with Papeles Tissue Rosario from Argentina,
CEO of Amaco Group, Ali Mahmoud El Abdallah
AMACO Group reaches far across the globe, all the way to Argentina
Saida, 21st of September, 27-09-2017
Director of Amaco Group, Mr. Ali Al Abdallah hosted a dinner in Saida to
commemorate the launching of business relations with Papeles Tissue Rosario
of Argentina.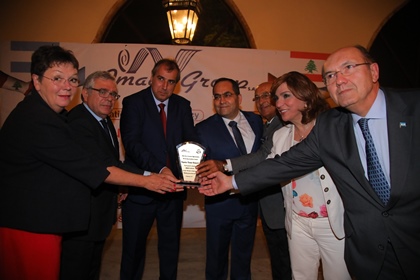 Among the distinguished attendees were the Argentinian Ambassador,
Mr. Ricardo Larriera, President of Arab Federation for Paper Printing and
Packaging Industries. AFPPPI and Association of Lebanese Industrialists,
Dr. Fadi Gemayel, the General Secretary of the European Federation of
Corrugated Board Manufacturers - FEFCO, Mrs. Angelica Christ,
accompanied by the delegation that represents most of European States,
General Manager of the Ministry of Economy, Mrs. Alia Abbas,
President of the International Commerce Chamber in Beirut, Mr. Wajih Bizri,
President of the Commerce Chamber in Saida and the South,
Mr. Mohamad Saleh, President of the industrialists of Chewaifat area,
Mr. Kamal Rifaie, and the owners of Papeles Tissue Rosario,
Mr. Enrique Giannoni and Mr. Carlos Giannoni,in addition to Economic
and Banking institutions representatives as well as members of the press.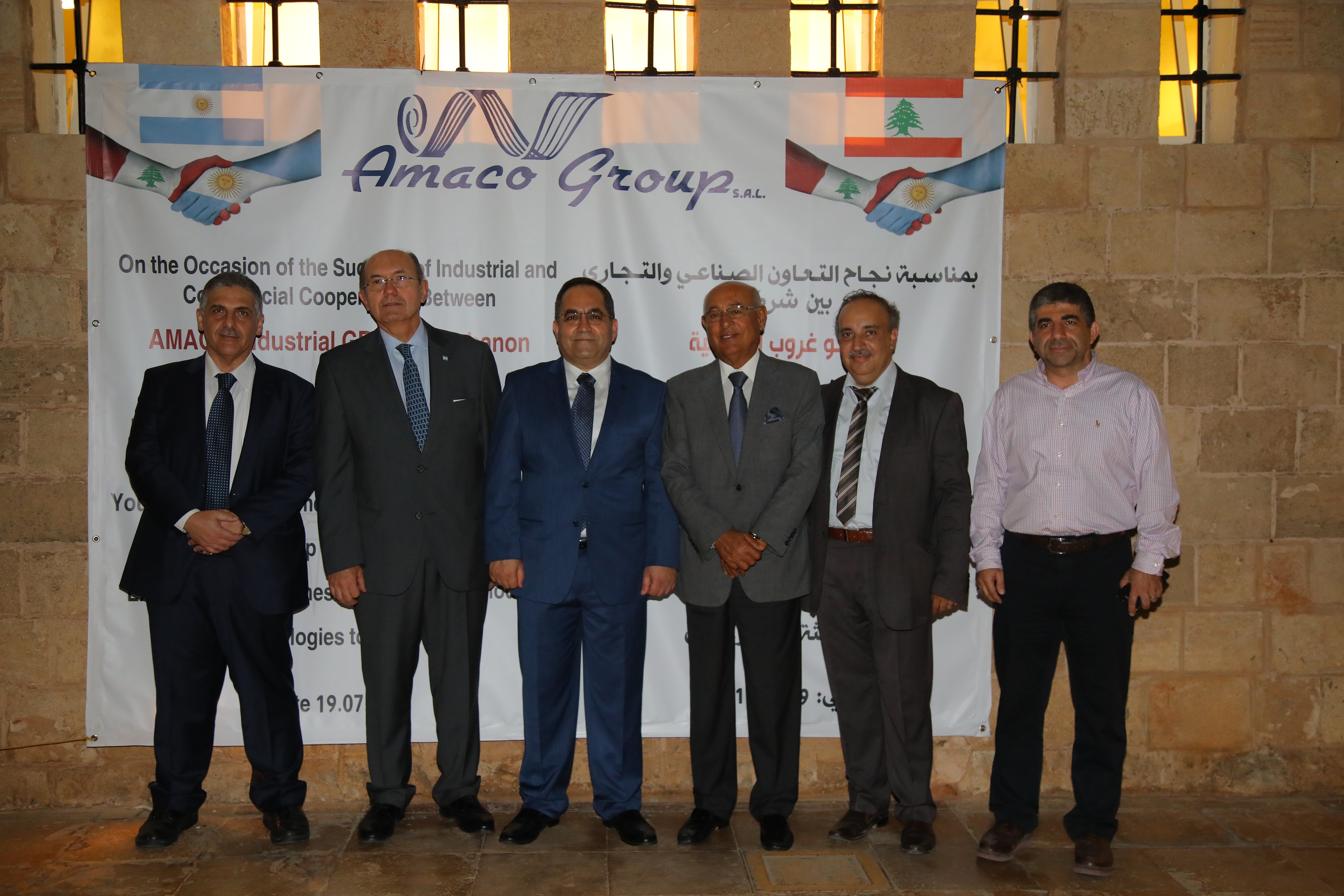 The Ambassador of Argentina in Lebanon, his excellency Mr. Ricardo Larriera gave a speech on the occasion thanking the host and celebrating the start of a business between the Lebanese and the Argentinian companies. He stated that this event will signal and help the start business between other Lebanese and Argentinian companies, it will also reflect and enhance the good relations between Lebanon and Argentina. He also mentioned that the trade between the two countries have increased by seven folds in the last 5 years. He also congratulated Papeles Tissue Rosario and Amaco and wished them the best of luck in their future business.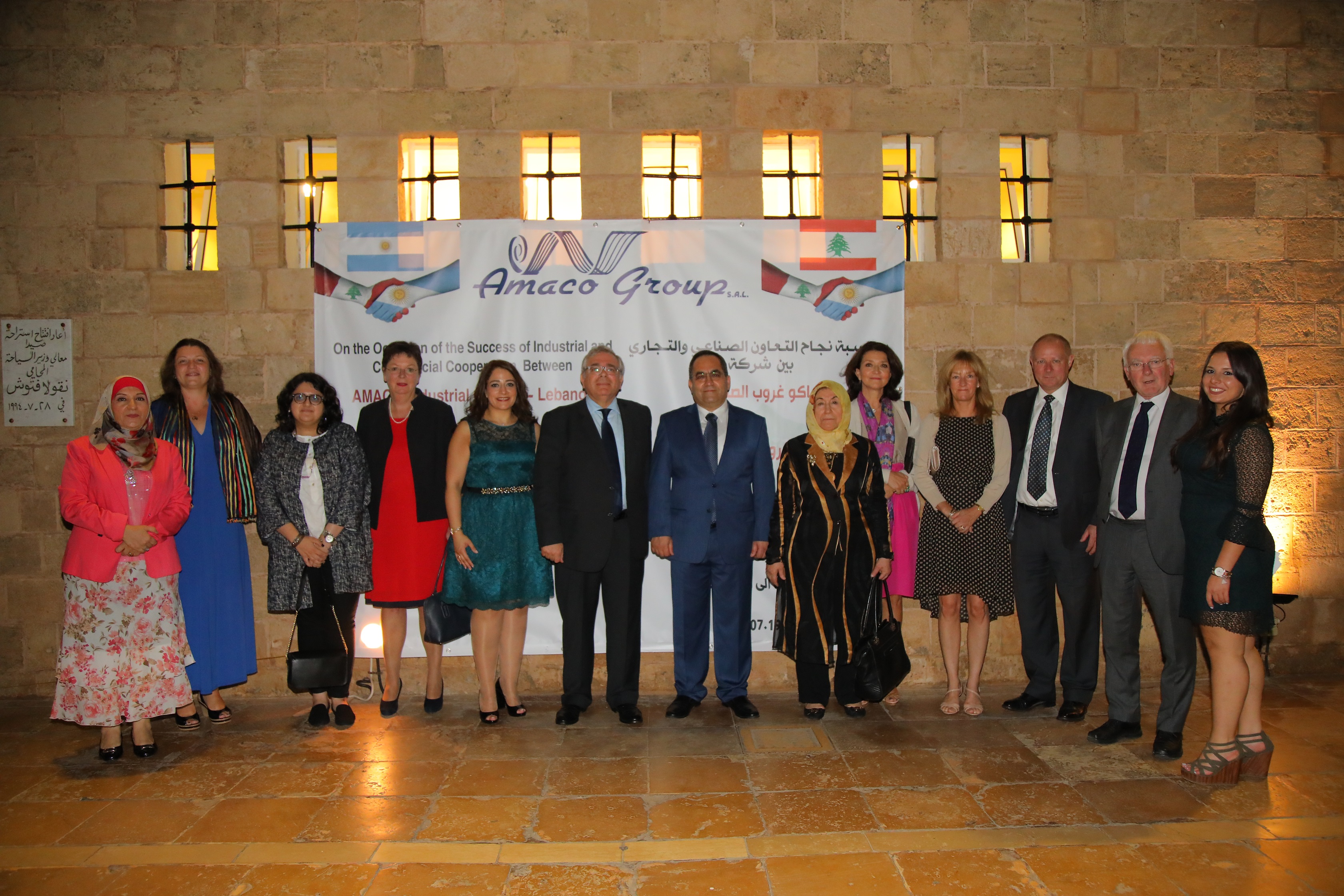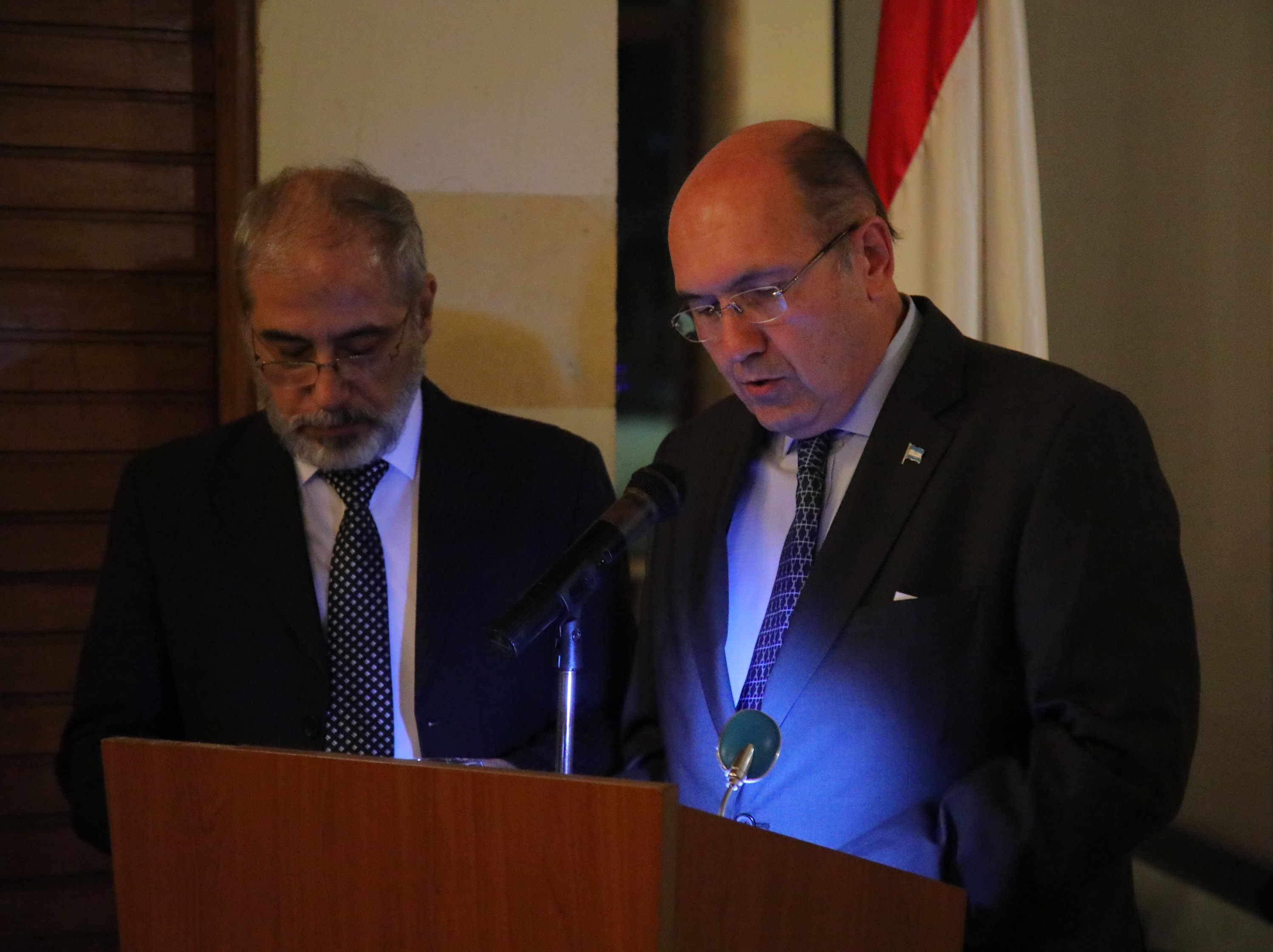 Dr. Fadi Gemayel stated that he was proud of Amaco group (as a Lebanese Industrial group) for reaching out to far away countries like Argentina. He gave his best regards to Mr. Ali Abdallah for his entrepreneurships and ability to win the trust of his customers all over the world.
Dr. Gemayel also stated that the presence of the EU representatives of FEFCO was an honor to Lebanon and a sign of trust in Lebanon, for this is the first time their meeting is held outside the EU.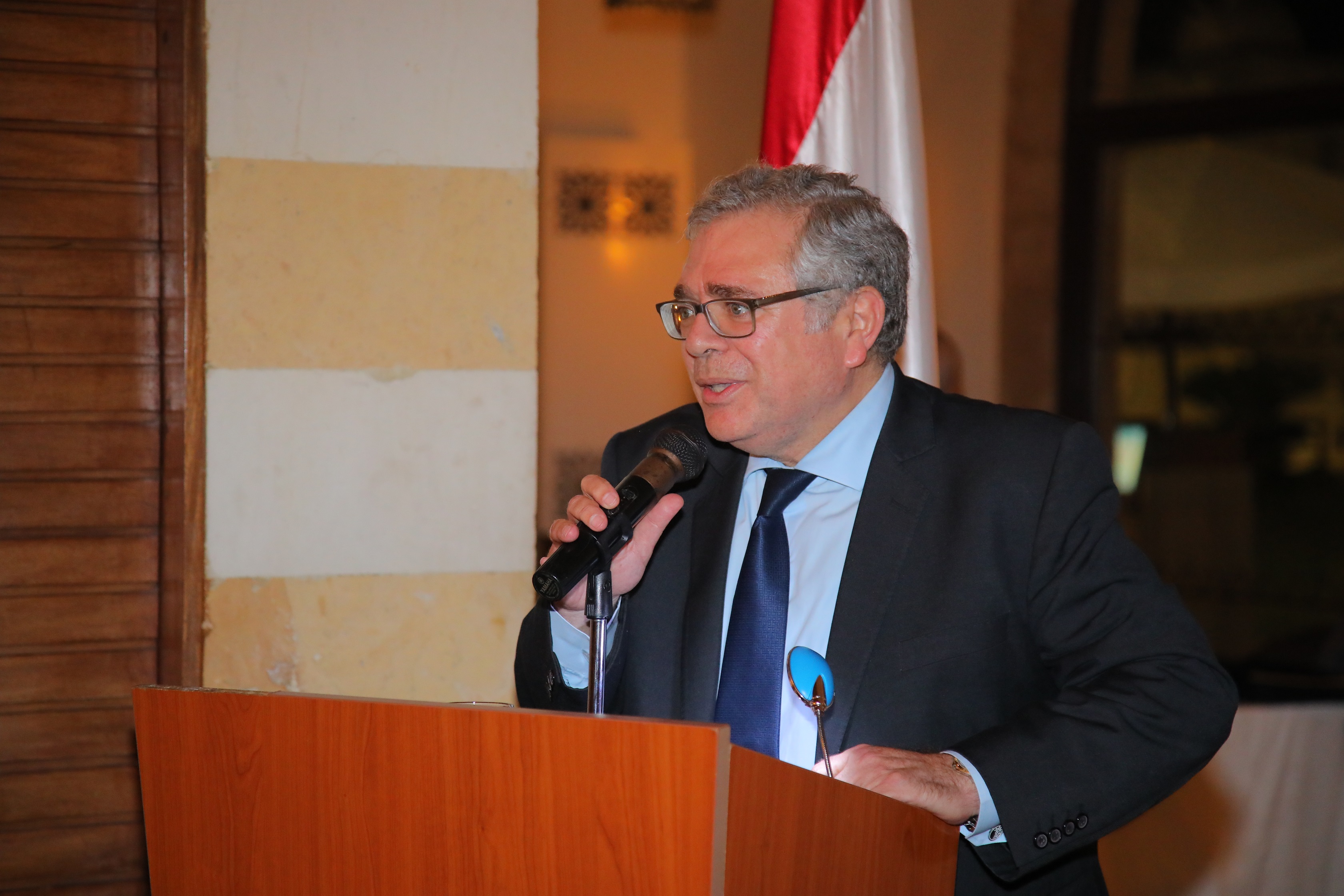 Mr. Ali Abdallah spoke as well as the following:
"We welcome you to the celebration of Amaco group on the occasion of Establishing business relations with Papeles Tissue Rosario (Argentina), and the start of export of our machines and technologies to Argentina. And I wish to express my outmost greetings and pleasure for the presence of the representatives of PTR who came to Lebanon specially to commemorate and cement the start of relations between our two companies."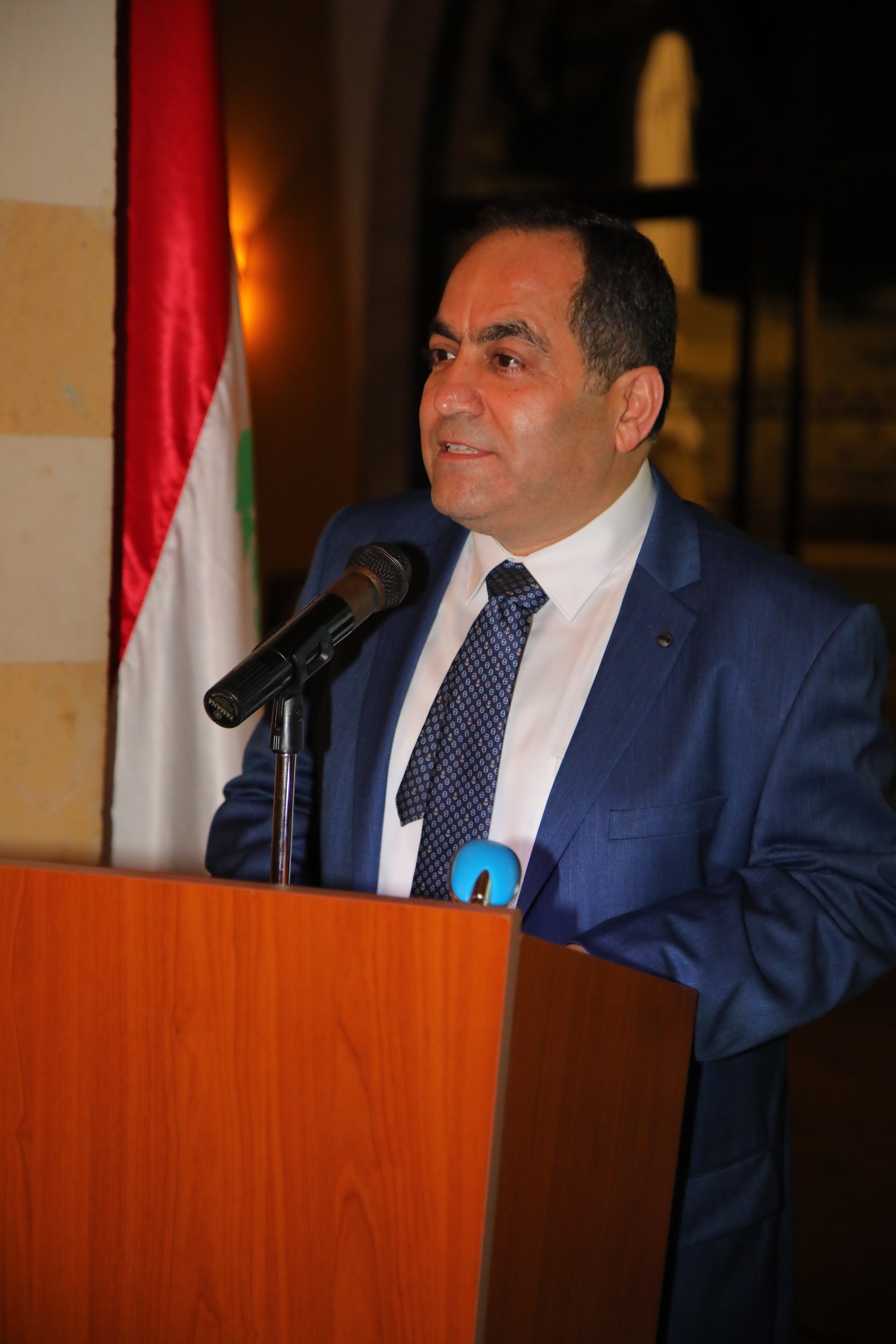 And he added that :" Our celebration today, and in this specific location, with a partner from Argentina has many important symbols As it also brings emotional memories.
If you look outside, you will notice the historic port of Saida which is around 6000 years old. From this port, and others in Lebanon, our ancestors sailed away across the Mediterranean Sea to establish friendships and trades with the nations of north Africa and Europe. In fact, the Mediterranean Sea used to be called: the sea of the Phoenicians. They carried their goods, trade, and good will far away. They took extreme risks and faced danger every day to establish relations and business far away.. farther than any other nation at that time.
In the late nineteenth century, another wave of traders and immigrants used this port, and that of Tyr, Beirut, Byblos, and Tripoli, to immigrate to south America looking for a better life, facing the dangers and living the adventure…. This port and others in Lebanon will always have a soft spot in the hearts of the Lebanese people, because it witnessed the immigration and the goodbyes of loved ones to faraway places, unknown to most of us at the time. Unlike us today: where we can use mobile phones to connect to our loved ones around the world, they did not hear from their loved ones for years and years, and wished them safety and success.
Today, things are very different: these same ports became to gates of friendship that connect the Industrialist and traders of Lebanon to the rest of the world.. they became to ports from which the businessmen of Lebanon establish goodwill relations with companies across the globe. So, the immigrant of 150 years ago, and the industrialist of Lebanon in 2017 became an ambassador of friendship and good business relations between us and the rest of the world."
He also mentioned that :
"Business and trade are the most powerful act of peace and respect between nations, no matter how far are they. For it is not made of words, speeches, or written documents. Instead, it is made of hard work, sacrifice and sweat. The hard work and success of the industrialist cements friendship, diplomacy, and goodwill relations between nations better than any treaties. Imagine with me: the caravan of thousands of years ago, travelling thousands of KM's to the far-east and west, carrying goods and good will, establishing cultural relations between nations. This is why I say that the business man and industrialist were the first diplomats in history, representing his people and extending his culture and moral codes to other, earning their respect and trust, and creating development, growth and prosperity wherever his reached.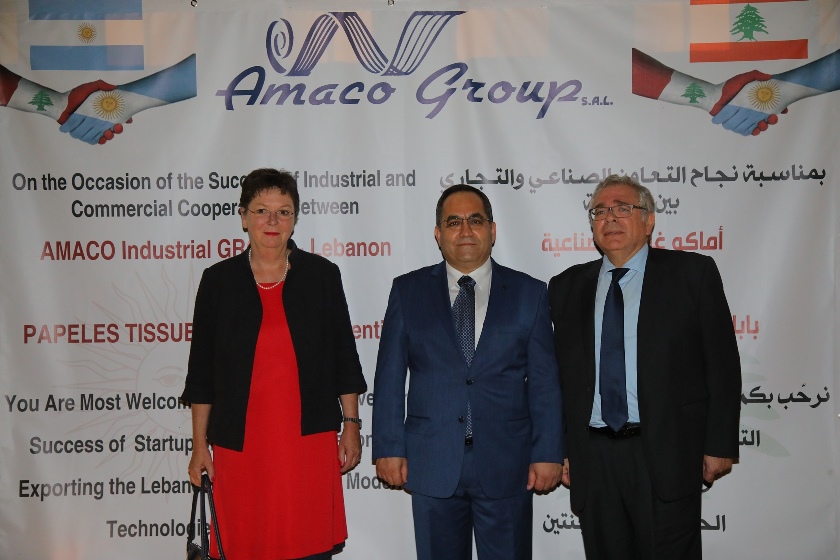 I
want to stress the moral codes hard work and trust… the magic key to open closed doors and suspecting hearts of far nations.
The early Lebanese who immigrated to Argentina decades ago… look at them now, how they play an important role in the development of their countries and earn respect to their mother nations. Some say that Argentina hosts one million citizens from Lebanese origins. In fact, if you add the Syrians, Palestinians and other neighbors from greater Syria, some say that they make up the third largest ethnic group in Argentinians after the Spanish and Italians.
Last year, Argentina's foreign minister "Suzanna Malcora" visited Lebanon and expressed her pride in how successful the Lebanese immigrants were in Argentina, blending with others and contributing in their societies. The Lebanese foreign minister (Jibran Baseel) also visited Buenos Iris and has shown how our ancestors have started 150 years ago by doing simple jobs, and how they ended up becoming leaders in science, politics, economy, not to mention that they have managed to establish real successful businesses."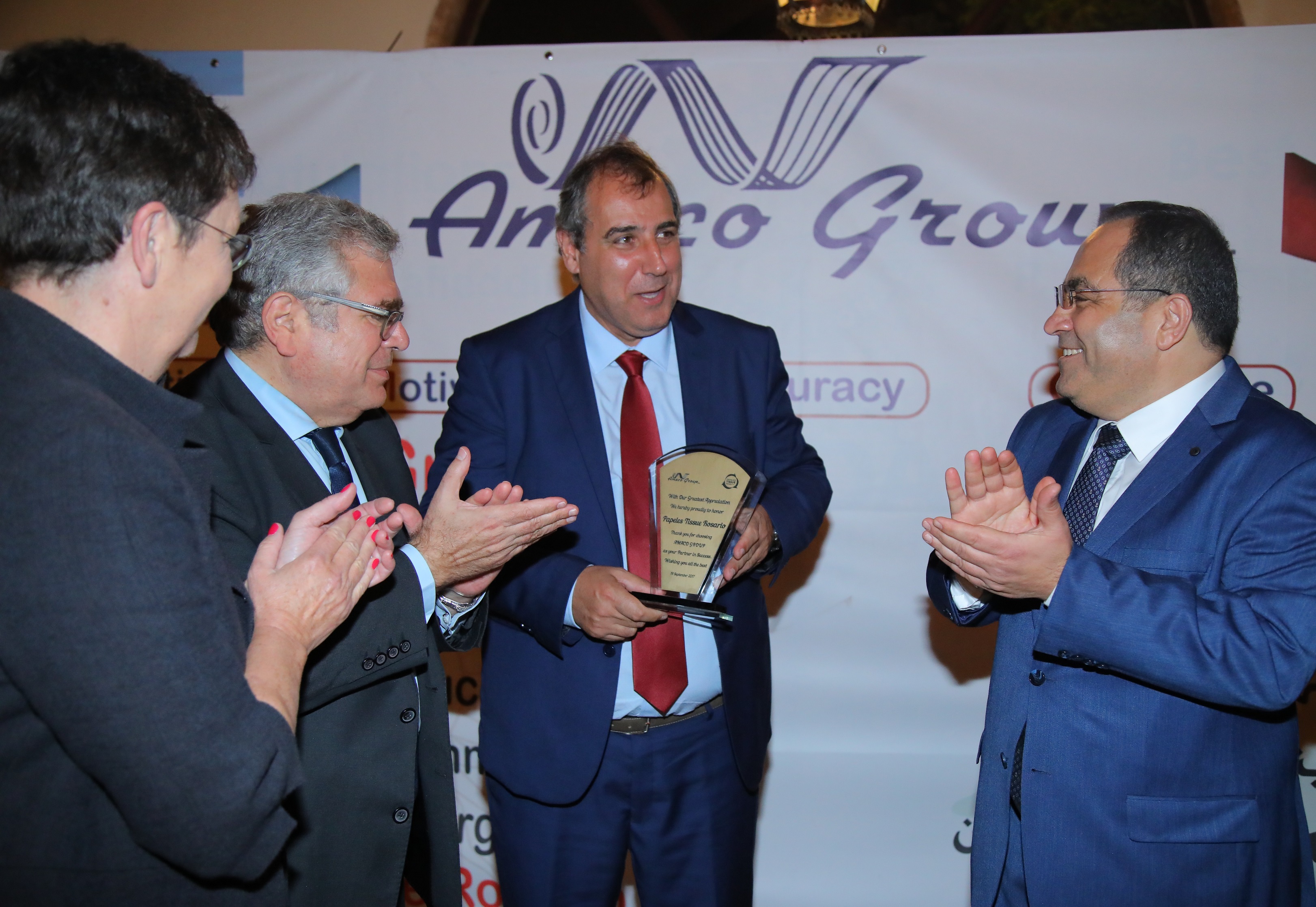 In addition to : "The formula used by our grandfather in Argentina is the same one used by us today: in order to succeed and earn respect, you need to by Frank and trustworthy: to keep you word and respect it, to honor your promises and fulfill them even if it costs you money. one needs to defend the morals he was taught by his parents: to tell the truth no matter what… to win with honor, and lose with honor.
Some may say that such old-fashioned moral does not exist anymore. But let me assure you:
Not successful business man or industrialist can succeed without such morals and rules of conduct. Quick gain without high moral always ends up with quick fall. Many companies, large and small, local and multinational, collapsed when they gave up on moral and honest behavior."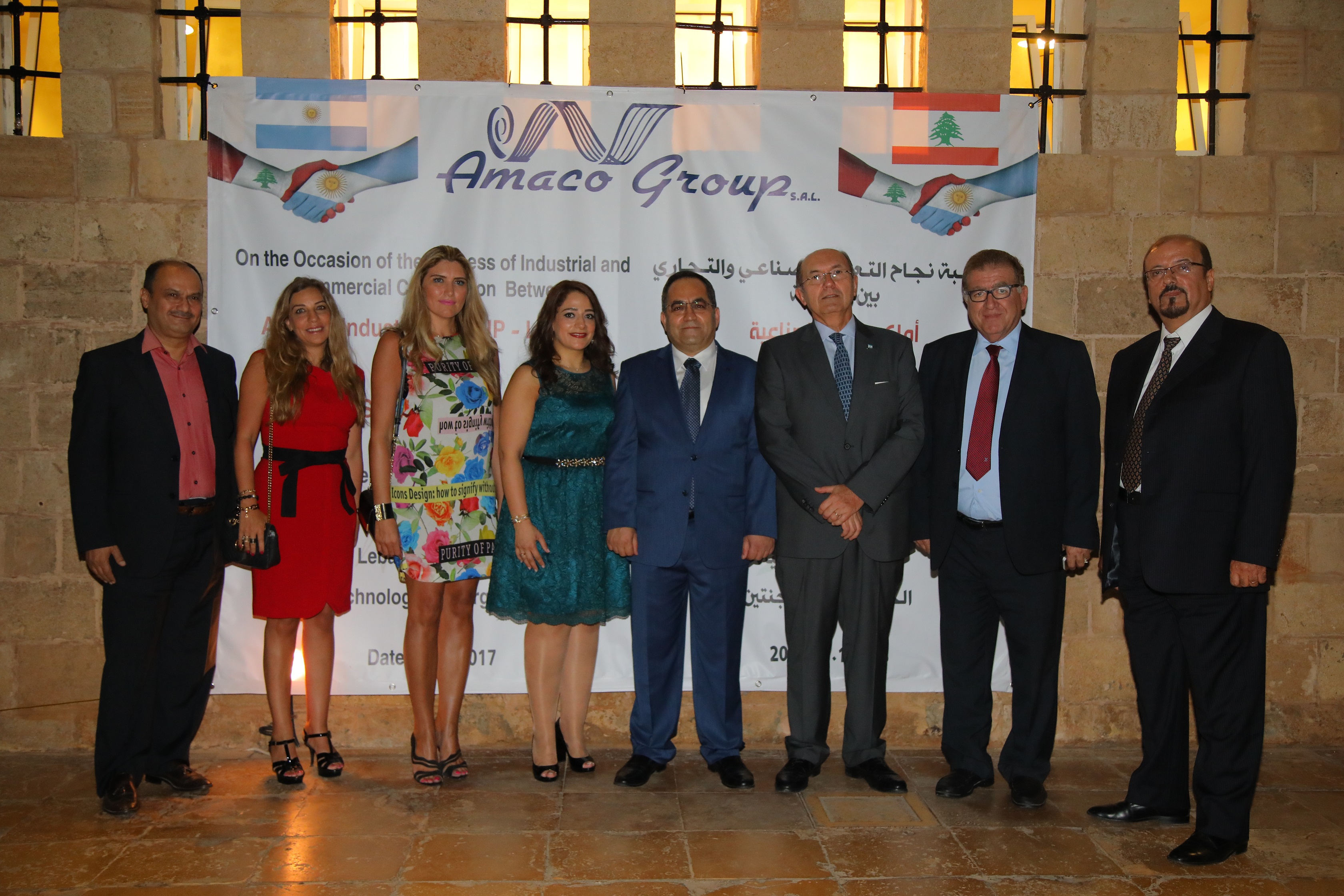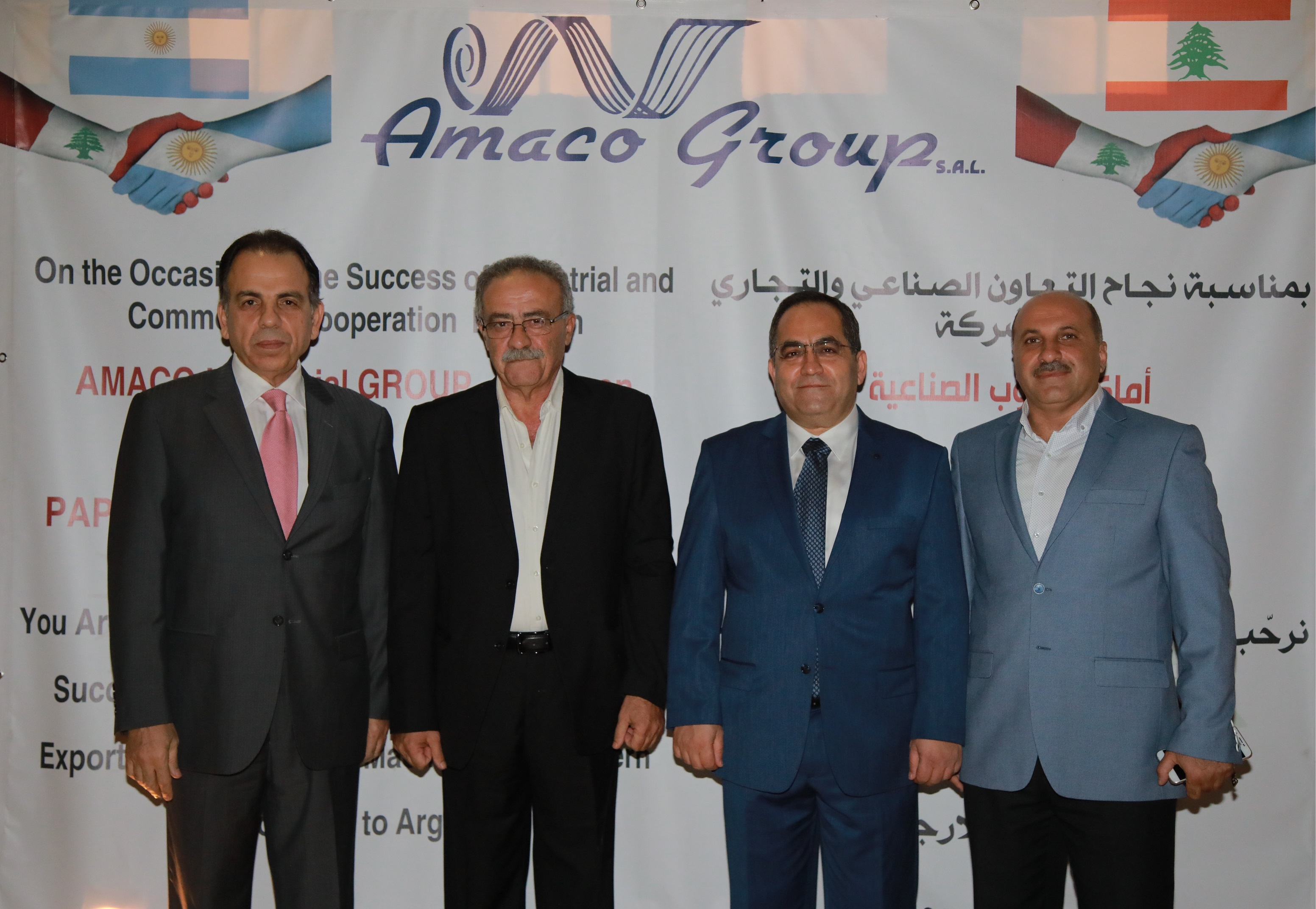 He ended up by : "The success of Amaco's relations with PTR is a source of pride for us and to all the industrial society in Lebanon. It is a great gain for the staff and management of Amaco and to every Lebanese business man. We will be working day and night to grow this relationship and protect it. this is what we do and what we have done with many partners in who gave us their trust in countries like Russia, Croatia, Portugal, Saudi Arabia, Kuwait, UAE, Egypt, Iraq, Senegal, Algeria, Moroco, and many others…
Today, we celebrate with PTR our entrance into the market of Argentina."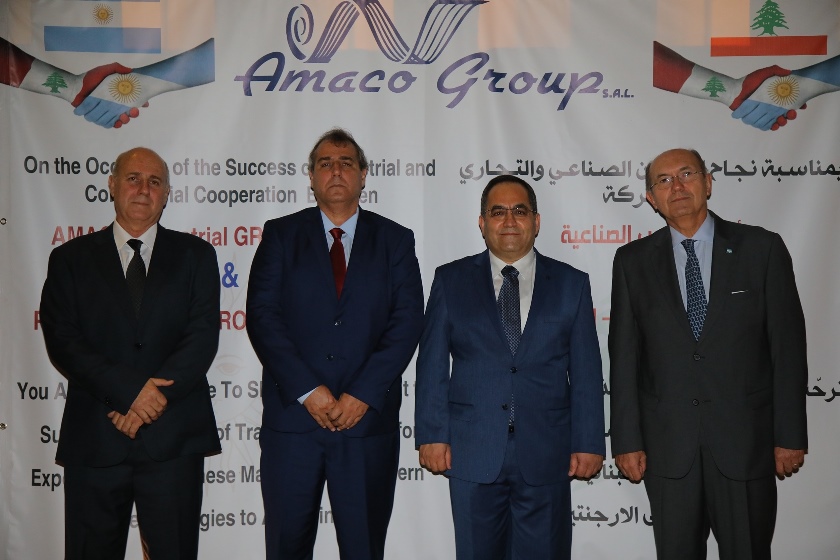 Mr. Enrique Giannoni, Owner of Papeles Tissue Rosario spoke as well stating that he met Mr. Ali Abdallah is an international exhibition in Tissue World - Barcelona. He was impressed by the professional level of Amaco group and the high technology it offered to its clients. He also said that he was very happy to visit Lebanon to inspect the machinery and meet the people of Amaco Group. He hoped that this visit will not be his last.
Mr. Giannoni added that he was surprised by the high technology used in the machines made by Amaco as well as the professional treatment and punctuality and responsible attitude of the company. He hoped that this business relation will lead to further cooperation with Lebanese companies.