AMACO Group provides the rising generation of youth with forty years' experience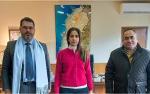 AMACO Group
provides the rising generation of youth with forty years' experience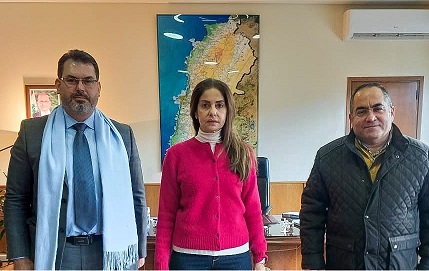 On February 4th of 2022 in Beirut Lebanon, the General Director of Vocational/Professional and Technical Education, Dr. Hanadi Berri welcomed the CEO of AMACO GROUP, Mr. Ali Mahmoud El Abdallah and the Director of North Akkar Technical Institute, Mr. Ziad Al-Sanea. During the meeting, they discussed the launch of AMACO GROUP's integrated educational and training initiative that is dedicated to the professional and technical sector. They touched on the general challenges and developments that the education sector is facing and more specifically the vocational and technical education, stressing on the importance of both of the sectors in creating solutions for the Lebanese economic crisis that has been going through for the past two years.
Dr. Berri said that launching such initiatives during this period, is considered as a patriotic act of faith for a better future for the country and its people, and that it's a step in the right direction towards supporting the industrial sector globally. Dr. Berri commended Mr. El Abdallah on his initiative and stressed on the importance of the private sector adopting the style of AMACO Group's solidarity and support.
AMACO GROUP will provide financial support to cover the student's registration fees at North Akkar Technical Institute, with a theoretical and practical training course curriculum on AMACO Machines that will be offered by AMACO so that Students will graduate with a Certificate in operating, and maintaining all kind of Tissue Paper Converting Machines.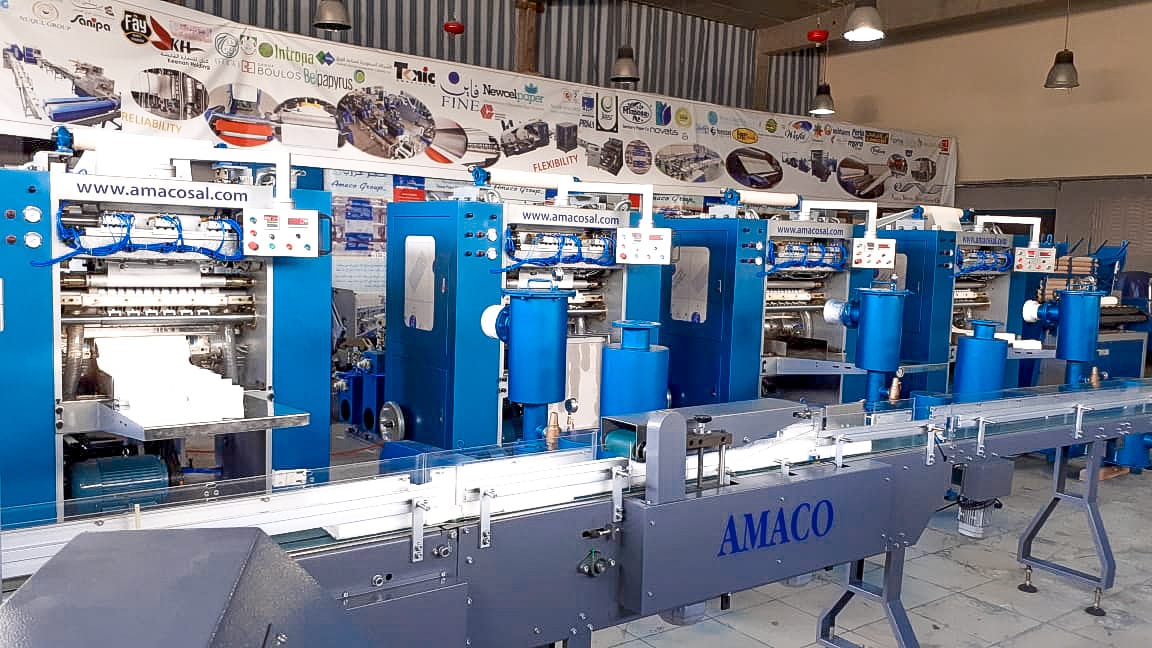 Dr. Berri added: "We appreciate the presence of important figures as Mr. El Abdallah who believe in the importance of supporting education, and in practicing social solidarity". She also expressed her pride in Mr. El Abdallah's initiative in the educational sector and other initiatives in other fields that demonstrate his strong faith in the future of Lebanon and its youth.
Dr. Berri said that the vocational and technical education sector in Lebanon deserves the support and attention for several reasons and one of the main reasons being that this sector is part of the comprehensive economic solution that we must strive to achieve. She also added: "It is known that successful economies that depend on producing and exporting, always seek to educate, develop and train their human capital, especially human resources in the technical sector. Second, successful factories know that the experienced and qualified cadres with professional knowledge build their success". Therefore, it always seeks to employ proficient and competent staff, to obtain a superior quality of equipment that enables the sustainability of its export. Quality brings us back to the importance of providing qualified and trained human resources who are capable of creating success in this sensitive and tough period that Lebanon is facing".
Mr. El Abdallah said: "We have forty years of experience in the Tissue Paper Converting Industry, and we want to pass down our experience to the new generations because we believe that local production is a door to freedom. Therefore, whoever produces will gain his true independence. Western countries are a great example for achieving huge economic success when they battled during industrial revolutions. History taught us that the main stages of the three industrial revolutions between 1765 and 1969 constituted the main crossroads that peoples took to achieve Industrial Renaissance
He concluded, "Our dream is to have Lebanon being considered and recognized as an international reference for the Tissue Paper Converting Industry and to support the vocational and technical education sector. We believe that if we support this sector, in the next ten years, we will create a professional and industrial generation that will helps us form a developed and competitive market in the field of Tissue Paper Converting Industry".